Everyone loves a granny square! And with this foolproof formula for crafting a crochet top out of just 8 squares, you'll have even more reason to save those yarn scraps!. Making a crochet crop top this way is a great introduction into crafting garments using the granny squares you already have on hand!
Step one: Choose your granny square
This will make the biggest impact of your top. Pick classic, solid, lace or some combination of all of them! As long as it has 4 equal sides and you have 8 of them, it'll work for this top formula.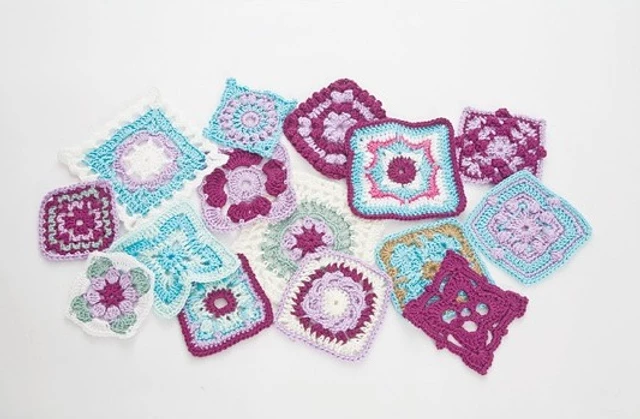 Step two: Choose your size
This is the secret sauce of the pattern right here. If you follow these sizing instructions for each square, you can confidently know you can make a top that will fit with any style granny square in any size yarn or hook.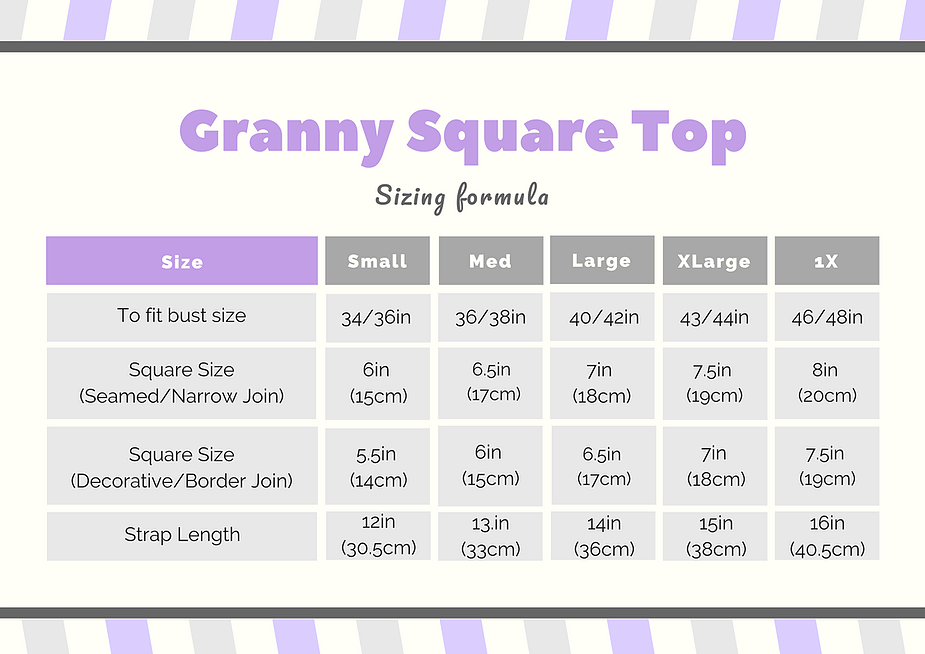 To measure your square size, make sure you measure one side up and down and not across
I also provided size instructions depending on how you join your squares together.
Step three: Choose your join
Now that you've got all your squares, you need to decide how to join them all together! There are a million and one ways to join granny squares from a simple seam to decorative join-as-you-go borders. If you do choose a join that adds any more width to your square than an extra row of single crochet, use the size instructions for a decorative border join.
In the diagram above, you can see how you'll join your 8 squares. Notice where the fold line is.
Once all 8 are joined together, fold along that dotted line and join the 8th square to the 1st square where the pink lines indicate.
Step four: Add straps and embellishments
Add straps by the method of your choosing. Just be sure to attach your strap from the top corner of a "front" square to the top corner of a "back" square. You can make a simple chain, single crochet row or, my personal favorite, make a crochet chord you can grow to the length you need.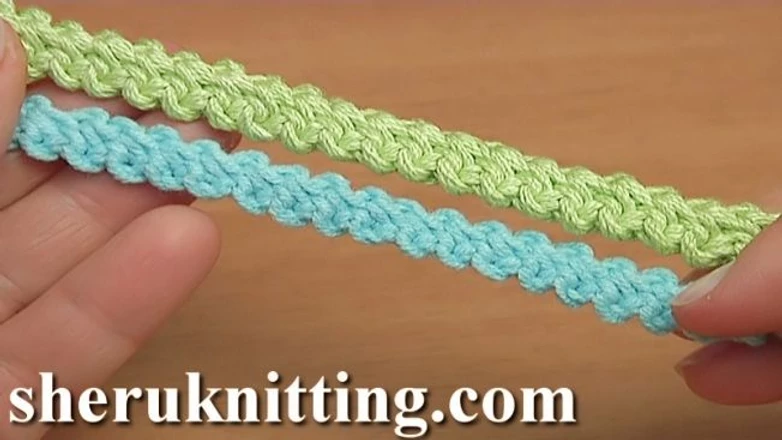 One of my favorite yarn gurus of all time, sheruknitting, has seemingly endless crochet chord tutorials that would all make great straps. You can find those HERE.
Finally you can add your fringe, tassels, pom poms, beads or anything else you can think of to make the top uniquely yours.
Thats it!
I told you it was an easy method for making a crop top out of granny squares! If you'd like to grab a copy of the pattern for my specific version of this top in sport weight yarn with a join-as-you-go mesh border, you can find that pattern in my pattern shop or on Etsy
Also, check out the gallery below of other beeeautiful versions of this type of granny square top for more inspiration to make your own!