A stress free knitting pattern
The idea for this scarf came after I saw all the lofty knitting goals people were setting for themselves at the start of the new year. I also felt pressure to really "get things going" at the start of 2023. But, that is sort of the paradox of this creative, slow-moving craft of ours. I find that I just don't get as much out of knitting when the pressure is on.
So I wanted to create a pattern that didn't require too much. Just a couple rows. Maybe some of my beloved dropped stitch. I think dropped stitch is so great because of how much length you get out of just one row. It really speeds up the otherwise slow and steady garter stitch that flanks it in this pattern. All the chevron action (increases and decreases) are done during the garter stitch rows just to make that shaping as easy as it can be!
Grab any yarn and any needles and come knit this easy pattern!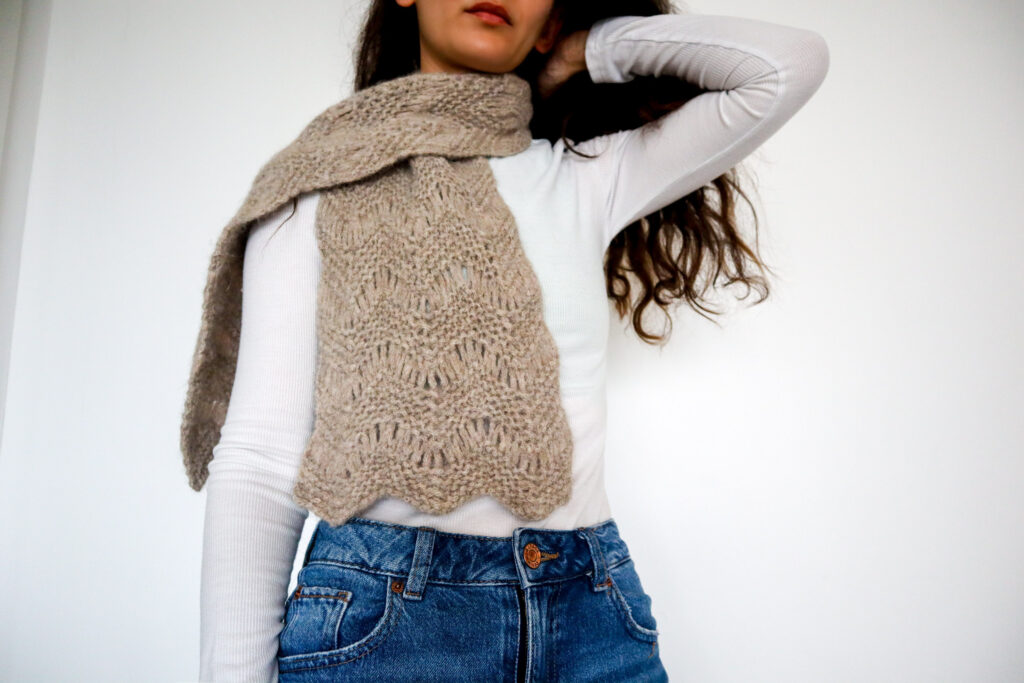 Never tried a dropped stitch before? Visual learners rejoice! There's a video tutorial:
And for PDF lovers, you can download a printable version here
Materials
I wish I could give you a recommendation for yarn but, unfortunately the one I used is long discontinued from the dearly departed Knit Crate (r.i.p.). I can tell you, It was a heavier worsted weight chain yarn that had some wool content to it. I put it through the wash and it felted ever so slightly and I really like the texture that I got out of that. I think a "loftier" yarn in general suits this pattern as opposed to something sleeker, just to help fill up those dropped stitch gaps. I also used a 6mm needle.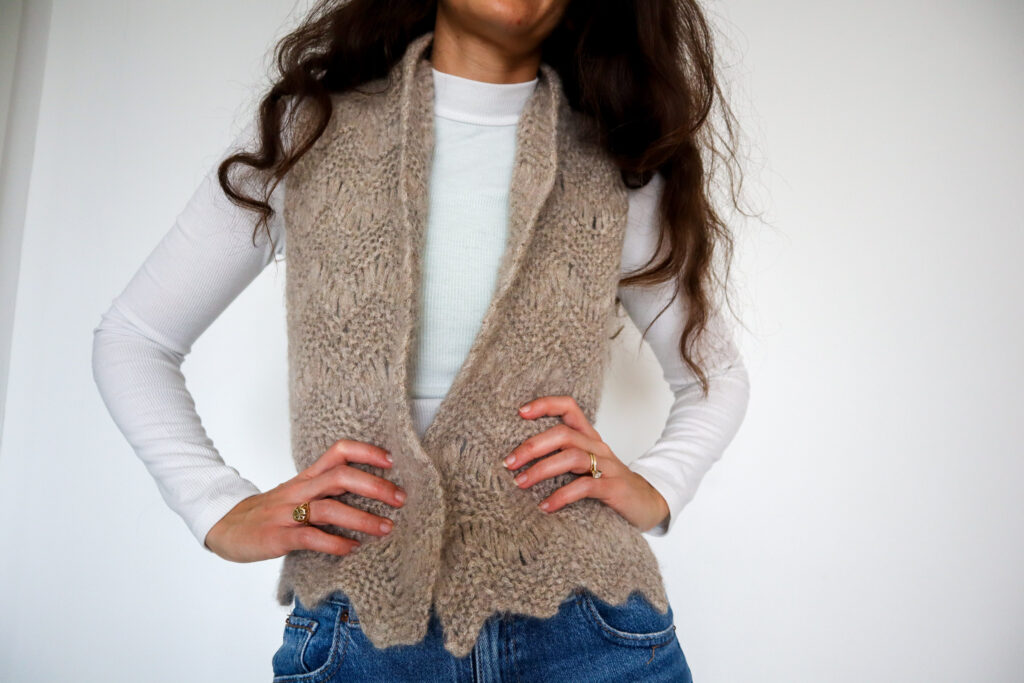 Pattern
Cast on a multiple of 12+13, plus 2 edge stitches. I cast on 39sts for my scarf.
Knit the first row
Garter Chevron Repeat
Knit edge stitch, k1 *k5, k2tog bl, k4, kfb* to last st k1
Repeat for 10 rows
Dropped Stitch Rows
Row 1: *k1, yox3* repeat to st before edge st, k1
Row 2: *k1, drop yarn overs* repeat to last st, k1
Continue working 10 rows of garter chevron, followed by the two dropped stitch rows until your scarf is 50″ (130cm) or as long as you'd like!
Bind off on row 10 of a garter section, maintaining the chevron increases and decreases during the bind off.
There you have it!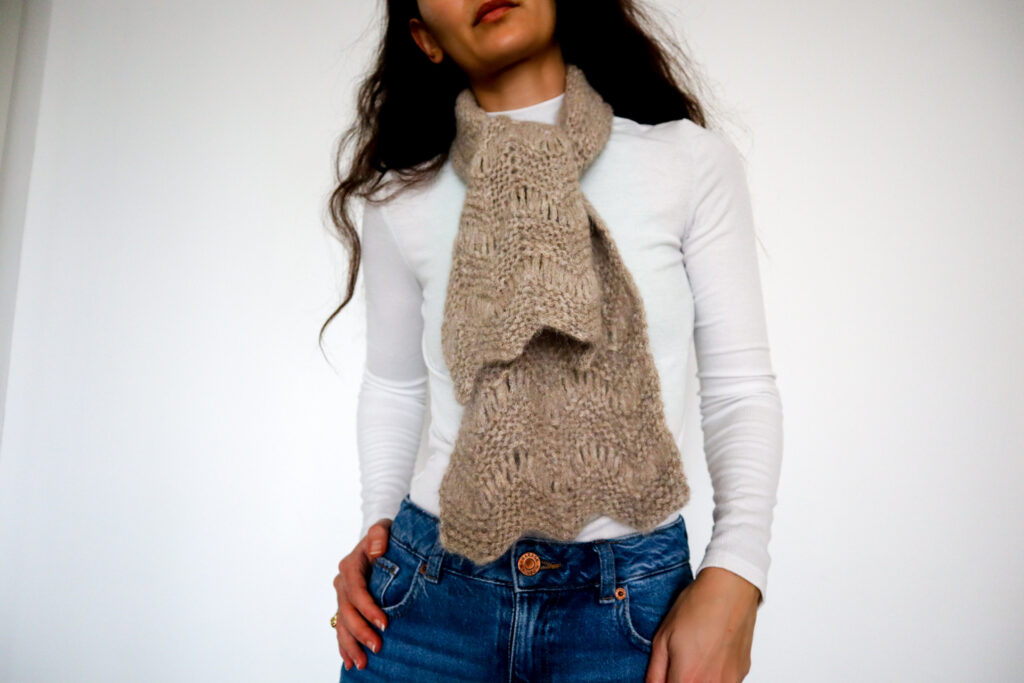 And that's it! I hope you enjoy chillin' and knitting this easy, stress free scarf pattern. For a quickie version of the stitch, you can check out the tiktok below. Happy stitching!